Date: 12/8/2023
Trip leader: Vyom Arya
Party: Bala, Ben, Caiqing, Danya, Terry, Tiantian, Yessentay

Hey everyone! This was a trip I had been wanting to lead for a while now since the Fairfax Lookouts were closed for renovation, and only recently got the chance to do so. A number of people dropped out last minute, I had 15 people signed up the day before but that dropped to 8 by the morning. Luckily, Terry had already advised that I should probably cut off the trip at 15 people rather than 10 in case that happened. We all met at Circular Quay with no major issues, and took the regular ferry to Manly. We started the North Head walk in a clockwise direction, starting at Manly Beach and making our way towards Shelly Beach.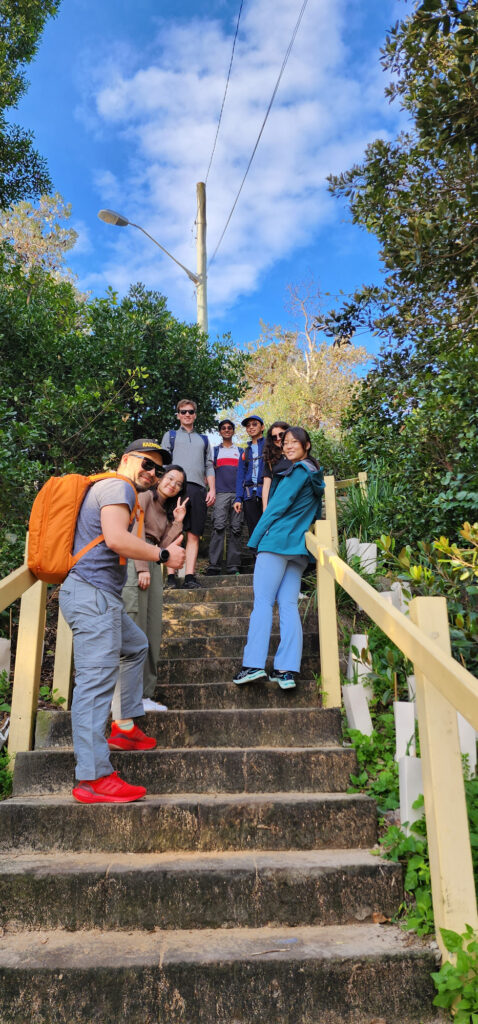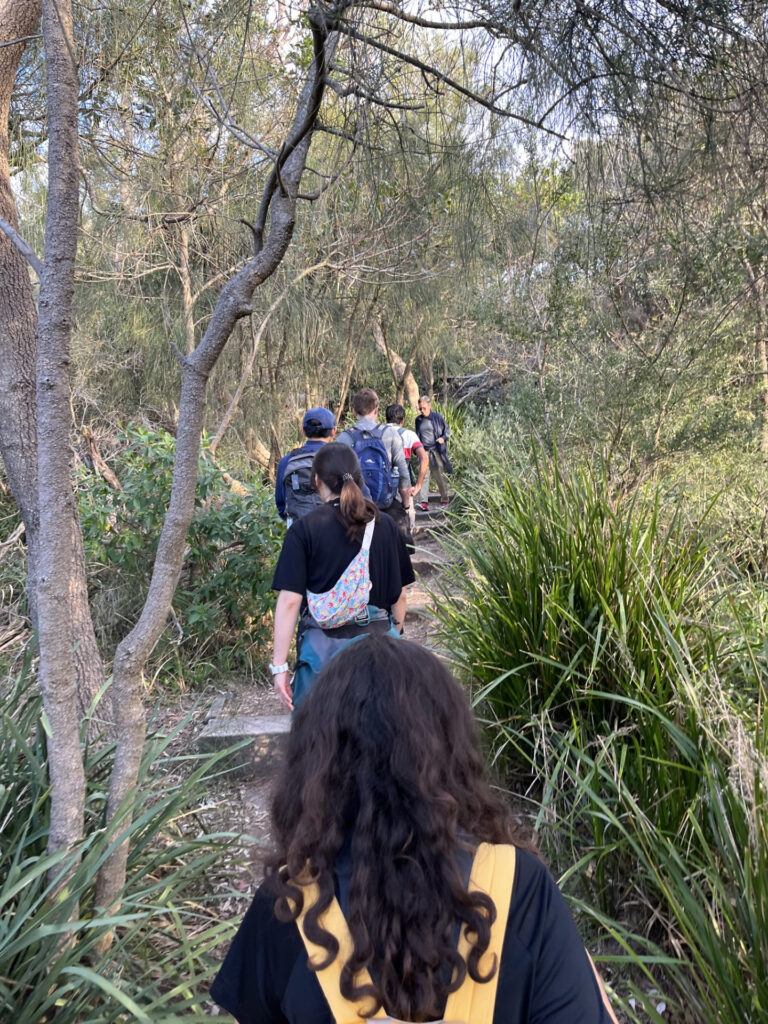 The ascent up from Shelly Beach was much bushier than I expected, but the track quality improved noticeably after crossing into the Sydney Harbour National Park boundary. To do so, we had to go through a small opening in the old fort wall, which was interesting!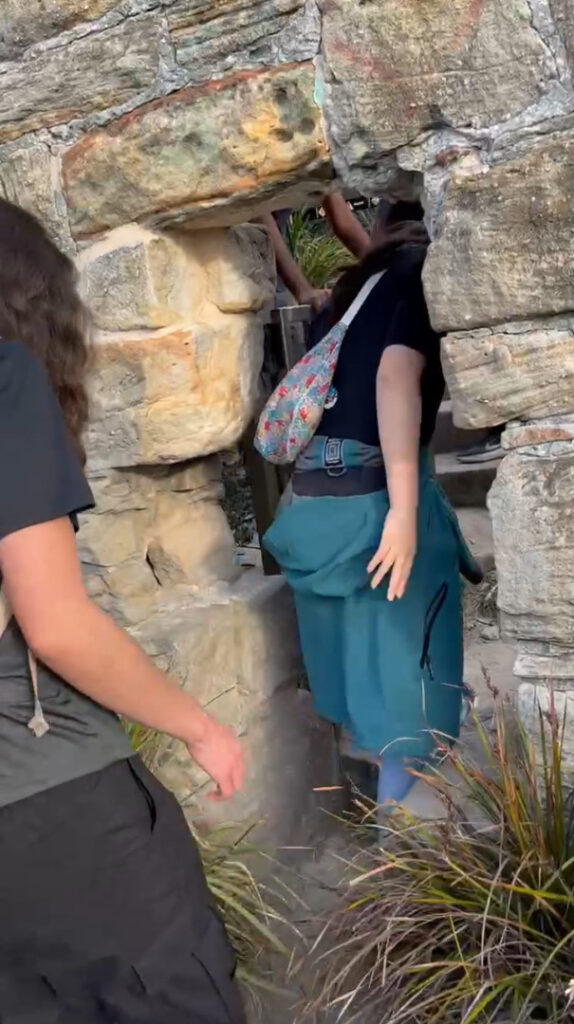 We started along the Blue Fish Track, which took us through some old gun emplacements and command posts dating back to World War II when there was a fear of a Japanese invasion of Australia. The track continues through the North Head Millitary Installation itself, with old barracks and a parade ground.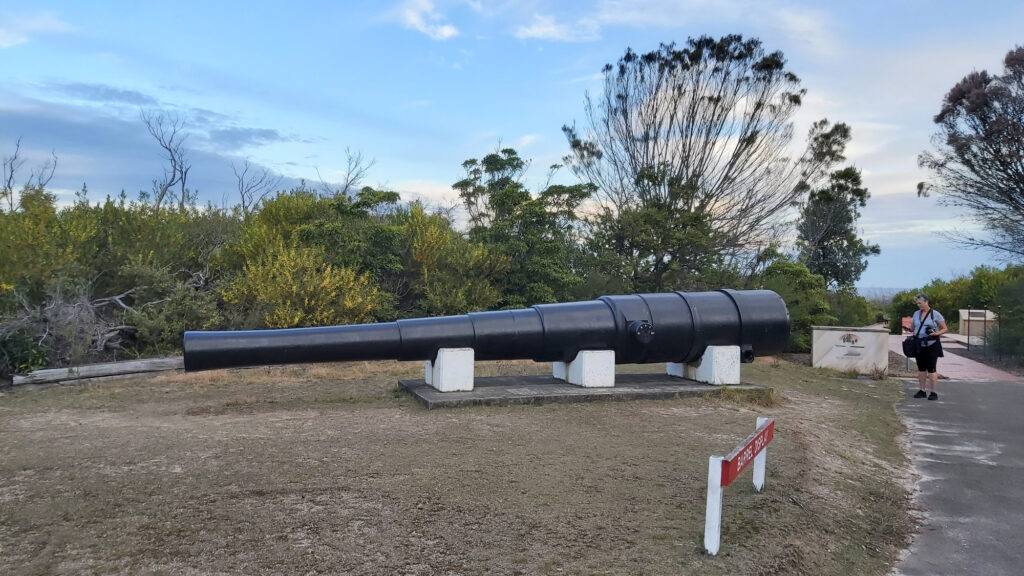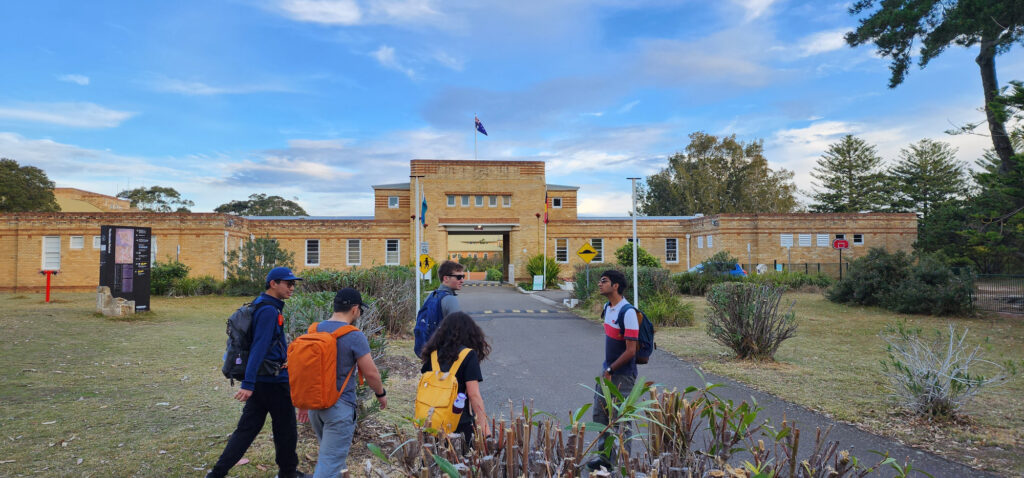 We had some spare time before sunset by this point, so we took the long way to the Fairfax Lookouts through the Hanging Swamps. The boardwalk there passed through some marshy land on the way to the lookouts.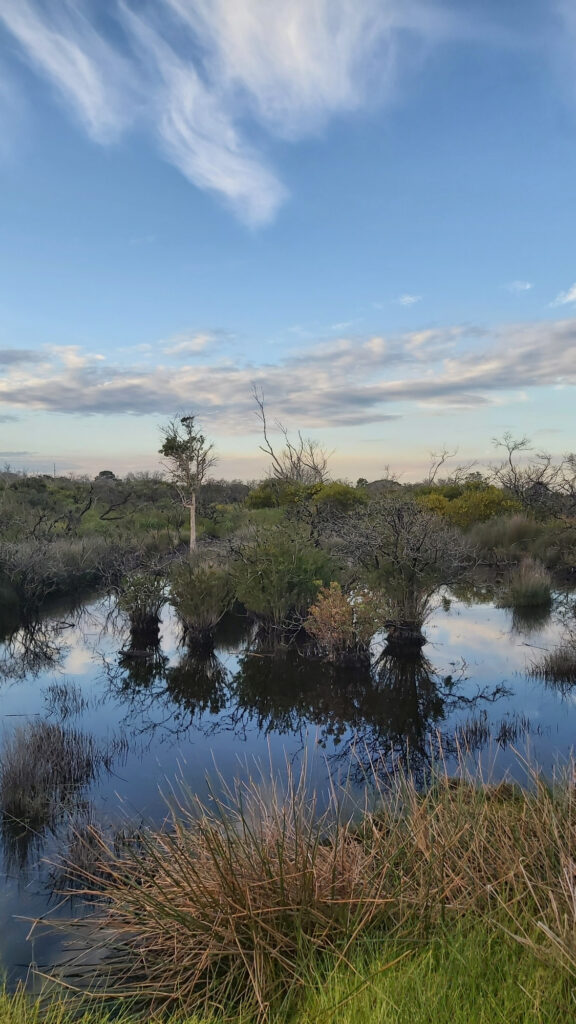 We then walked part of the Memorial Walk, with a number of memorials dedicated to the various war efforts that Australian soldiers had partook in. The Fairfax Track and associated lookouts were under renovation and opened only recently following a section of the cliff here falling into the ocean. The new lookouts look really nice and modern, and it is always nice to see Aboriginal languages being acknowledged. Following our clockwise route, we stopped at Yiningma Lookout first, with spectacular views of the cliffs.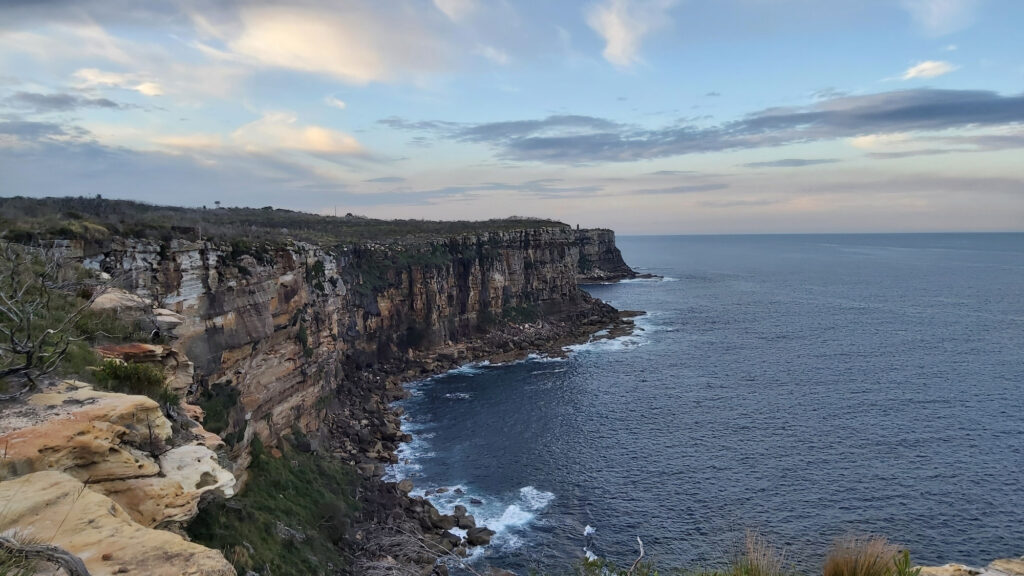 We then made our way to the star of the show, the Burragula Lookout, with views of the City and Harbour. Unfortunately, clouds had rolled in by this time and the sunset was not great.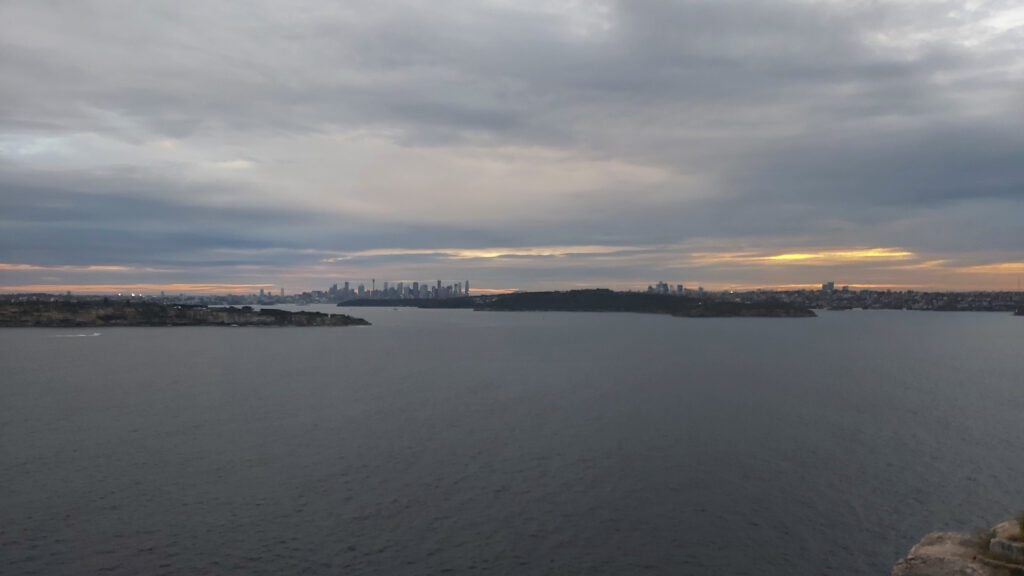 After spending a bit of time here and deciding against waiting for the city's lights to come on (the cold wind had a part to play in this), we made our way back down to Manly. We ended up not needing to use torches to make our way down as the road was well lit enough. At Manly Ferry Wharf, I left the group taking the ferry back to the city, since for me, a bus is the more convenient way back. Overall, a pleasant trip with both amazing scenery and heritage to go with it.