Date: 5/6/2022
Trip leader: Alex Duck
Party: Aidan Irrgang, Ruby Stephens

What an eventful day! When we met at Windsor that morning, the plan was to head out in search of Clews Cave. But no plan survives contact with reality, and in this case, "reality" took the form of a deceptively deep puddle on the fire trail.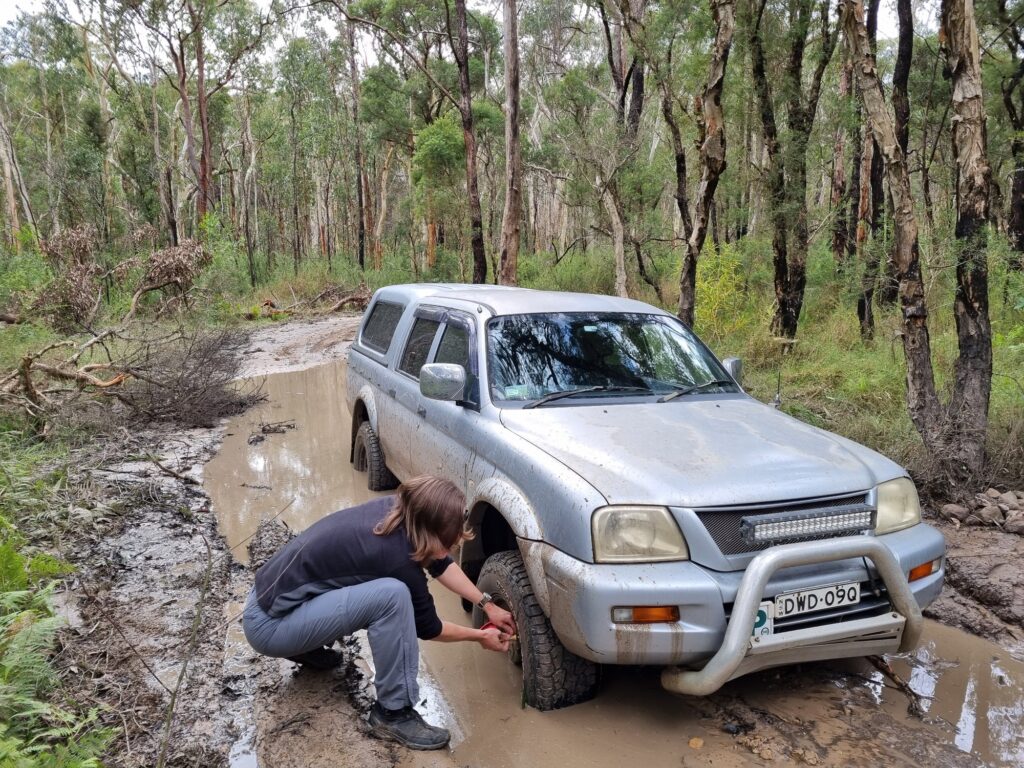 With a tyre deflator and a bit more right-boot failing to move the car, Ruby went to Putty Road to flag down a passing vehicle and returned mere minutes later with an F100 truck, whose driver kindly recovered us and saw us on our way. Being the oldest in the group and the only female, Ruby had the wisdom to suggest that we should pick a new walk for today instead of persisting down the sodden trail. We turned around and set off for Bob Turner's Track.
Fast forward to a 10-minute drive down the road, and we discovered Bob Turner's was also off-limits; closed for potential landslips. Dammit. Plan C was hatched: Grassy Hill fire trail remained open, and I knew the route down via Canoe Creek, so we would reach the Colo that way.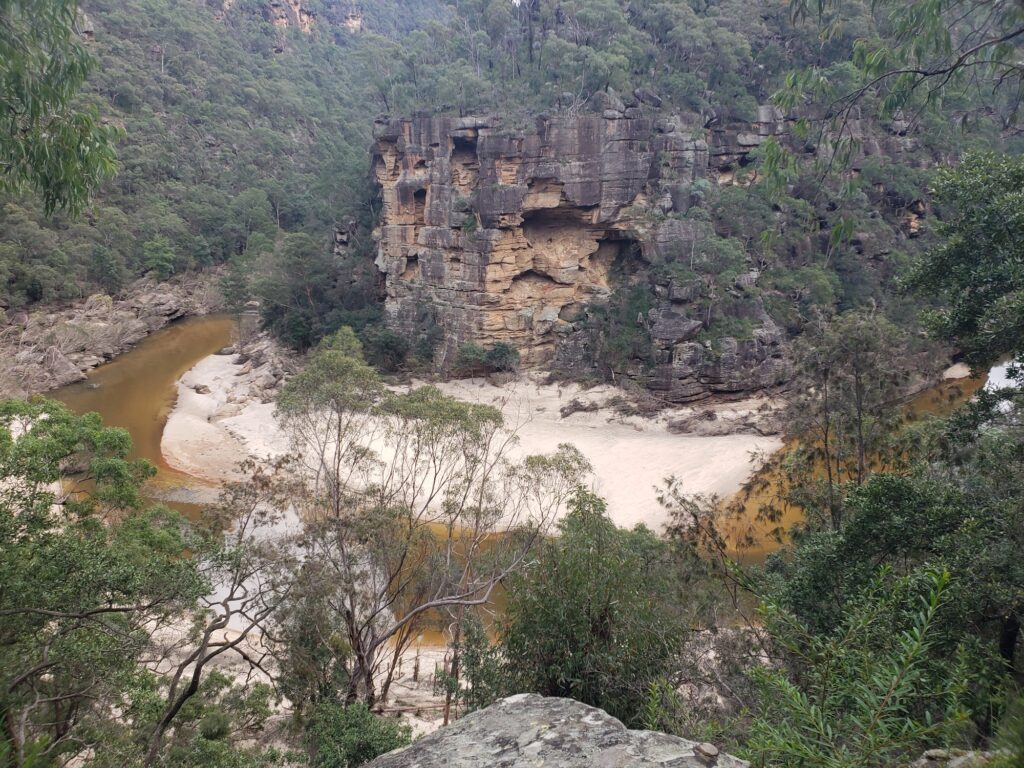 Driving to the end of Grassy Hill Trail was comparatively uneventful, and shortly after midday we parked the car at the locked gate and set off down the track for the Colo. The 2km of fire trail beyond the gate is now quite overgrown from the fires and floods, with regrowth above head height for much of the track. Reaching the end of the old fire trail, the turnoff down towards Canoe Creek was easy to spot and took us through a slightly different ecosystem. The water-rich rainforest on that shaded hillside gave way to the Blue Mountains' hallmark stony, sandy soil and sparse growth. Ruby, an ecologist, pointed out all the various types of plant life that had sprung up in the aftermath of fires and floods. The track continued down as a clear footpad, first dropping into the creek a few hundred metres above its confluence with the Colo before following the gully down to a beautiful sandy beach on a sharp bend in the main river, with a view of Savage Ridge on the other side. Excellent spot for a late lunch.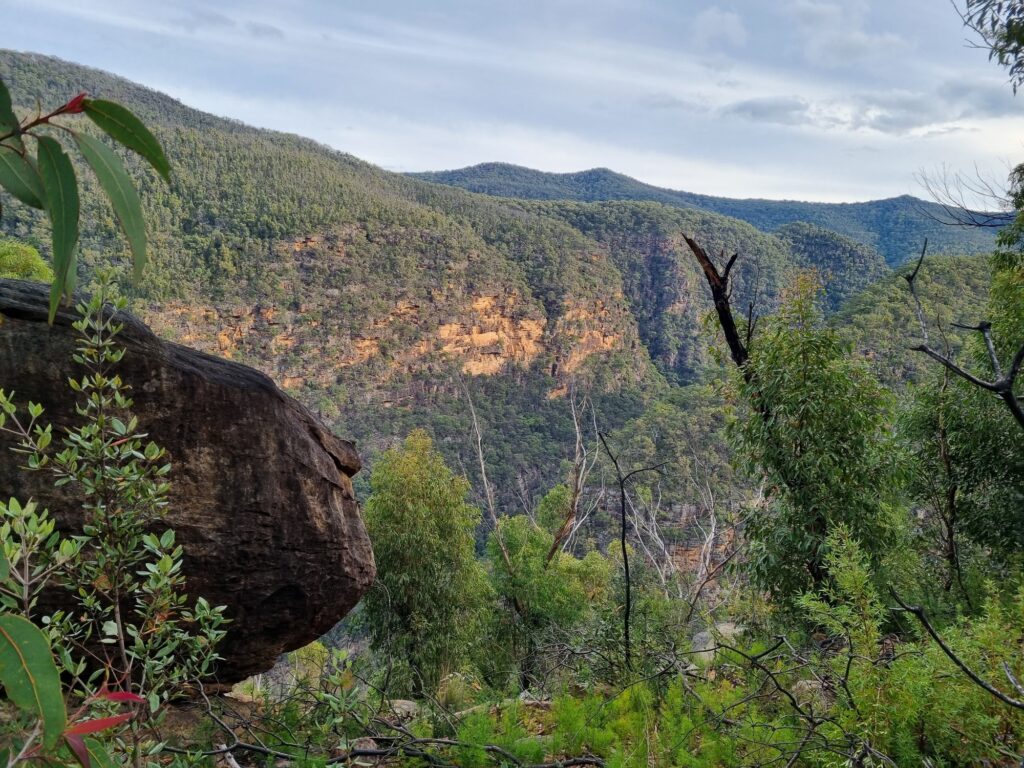 We ascended the same way we came down, just with a bit more difficulty and a realisation of how lockdowns had dented our fitness. The setting sun made for picturesque viewing of the "bad bit across the river" and its sheer yellow sandstone cliffs. We even surprised ourselves by reaching the car before sundown, in time for a stunning drive home through Putty Road scenery.