Date: 2/4/2021
Trip leader: Yonghan Wang
Party: Ally (Guest), Alta, Andrew, Jess, Rasmus, Shiyu, Wentao, and Yonghan
Photos: by Jess, Wentao and Yonghan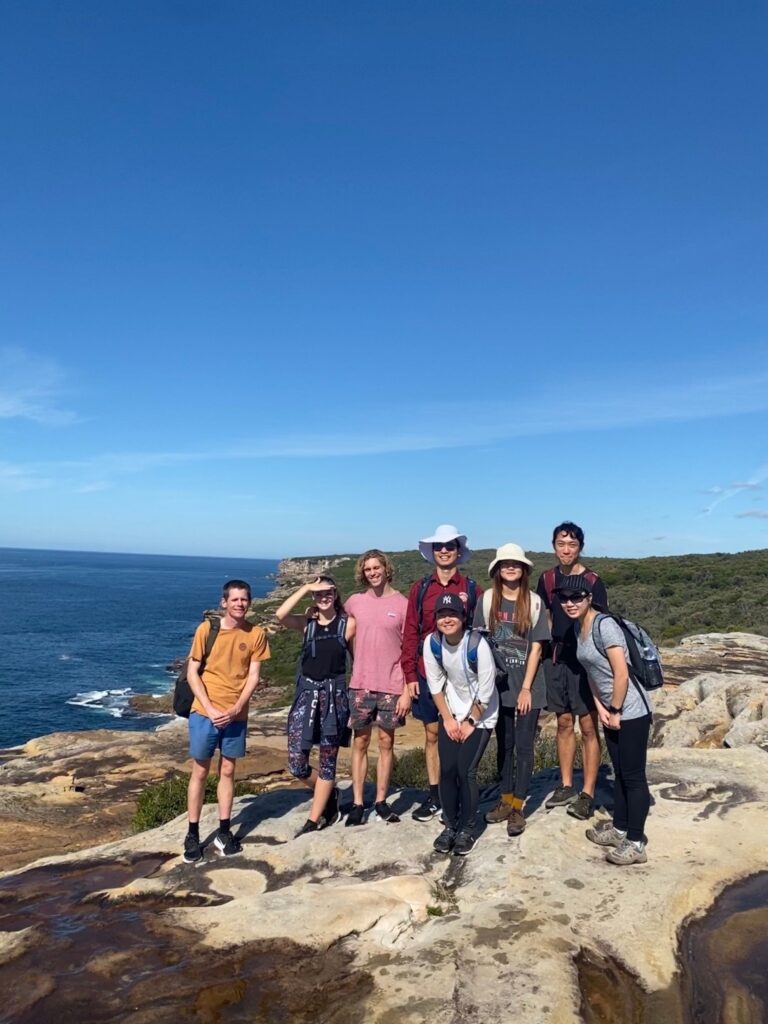 On a nice and sunny day, eight of us met at Cronulla.
After a really pleasant ferry ride to Bundeena, the trip started. We followed the coast track on the cliff of the Royal National Park. The track is well marked and maintained. The view of the Pacific Ocean is gorgeous.
At Wattamolla, we had lunch. Some of us were utilising their time, and nearby resources to practice rock climbing during the lunch break 🙂 Rasmus and Ally left for family dinner, and six of us continued. Although the view is nice, the walk after Wattamolla is not covered by trees. It is really easy to feel tired and dehydrated under the sun.
We then arrived on the top of Garie Beach. Over there, we enjoyed a view along the southern coastline. Garie Beach, North Era, South Era… Beautiful mountains and beaches all the way to the south.
Descended to Garie Beach, me and Wentao had a nice afternoon swim, while others relaxed on the beach. The late summer water is cool, and waves are gentle. It is really rewarding after our long walk. We decided to leave here to Sutherland.
It is so good to make new friends on a trip after several weeks of foot injury.
Yonghan