Date: 31/10/2020
Trip leader: Bruce Stafford
Party: Bruce (leading), Yonghan, Qingyun (Coco), Andy Zeyu.
Photos: by Bruce

Originally 10 people had signed up for this walk, but the drop out started soon after midday when a heavy storm struck Sydney suburbs, and eventually 6 pulled out, leaving just 4 people to do the walk. Meanwhile I was in a train from 12.30pm travelling for 45 minutes in bright sunshine and under blue skies as far as Hornsby. The rain radar however showed the heavy rain further south in Sydney proper.
On arrival at Central I was struck by the difference in temperature; it must have been almost 10 degrees colder than when I left home from up north. And light rain too.
After a bit of shopping I headed off to Bondi Junction in the train and then to Bondi Beach to get to the pre-arranged meeting place. There was rain at Bondi which very soon let up, but I also found that there was no shelter at all much on the beach as the Bondi Pavilion is closed for renovations. So I went up to some picnic shelters in the beach park to wait there. Soon Yonghan arrived followed by Coco. Andy Zeyu was slightly late as he made the mistake of getting on a Cronulla train (first stop, Sydenham) instead of a Bondi Jun train, but was less than 10 minutes late arriving.
We headed off to the shops at North Bondi, walking along the promenade of a beach empty of all except some hardy board surfers (and a tractor). After getting provisions at the shop, I checked the rain radar (something that I would be doing very often on this stormy day) and noted a small but heavy rain cell heading our way. It would arrive in about 20 minutes, so I decided to press on as far as we could go north towards Watson's Bay, and if things got too bad then get a bus the rest of the way.
For a while we walked under threatening dark skies but no rain. We continued up Military Road for 1.5km, not turning off at Douglas Parade as would normally be done to access the clifftop tracks, as thunder and lightning off shore was getting close. As we could be dangerously exposed to a lightning strike of the high clifftop walk, I decided to continue along Military Road, which also meant that we could stop somewhere along this road if the rain got heavy and we had to get a bus. As it turned out, the heavy rainband arrived and a decision was made to abandon the rest of the walk as far as Watson's Bay and get the next bus. We sheltered in a foyer of a block of flats but a bus came along a only a minute later. We got on the bus, and at Watson's Bay park headed off to the park rotunda (and the toilet) to wait for the rain to pass before continuing on..
Another check of the rain radar showed a heavier rain band arriving in about 20 minutes so I decided there was enough of a rain-free window to permit a walk of the cliff-top circuit at The Gap and return to the park (and shelter) via the old tramway track (about which more soon). So it was off the look over The Gap, and then follow the path which goes past some old World War 2 gun emplacements. It also goes past a memorial to local man Don Ritchie, who for many years counselled peole of thinking of end it all at The Gap.
At the Don Ritchie memorial, a path branches off which if followed goes down to Watson's Bay shops. We didn't do that; instead we headed off down the old tramway formation track which starts here but is not signposted; you just have to know it's there. Before we headed down it, I explained that Sydney's tram system was closed in the early 1960s by the then NSW government. When asked why they did that, I replied because they were Galahs. Andy Zeyu didn't get that, so I explained that "Galah" has two meanings: (1), a medium sized pink native parrot that hangs around in noisy flocks, and (2) a politician.
(WARNING: History content): The tramline here was closed in 1960, as incidentally was the Bondi tramline. Andy was surprised that it was a Labor government that removed the trams, and I explained that it was full of galahs and old goats at the time, and the Chief Old Goat was Premier Cahill, who personally hated trams. (To be even-handed, a Chief Old Goat in Victoria called Henry Bolte tried to remove Melbourne's trams but he was a Liberal Party premier). It is also not true that U.S. car and tyre manufacturers engineered the tram system closure, as is sometimes believed. It was a bunch of British transport "experts" who after wrecking London's tram system, came out here and recommended wrecking ours.
Anyway, back to the walk: we walked the half-kilometre old tramway track ("Secret Ghost Tram TracK"), which has a cliff on one side and a steep drop-off on the other side. We came back to Gap Park where a cocky (White Cockatoo) perched on a camera pole and watched our every move (see photo). There is also now a new notice commemmorating the former tramline here (see photo), and also this track is now newly signposted at this end, so it is not likely to remain a secret track for much longer.
Back at the Gap the rain radar showed some good news: a heavy rain band was going to by-pass us to the west, and we would have at least another hour or more of no rain to complete the walk to South Head. So wasting no time we headed off to Camp Cove Beach via Gap Bluff Road, which is normally closed to traffic (as now). Along the way we passed a number of trucks housing film equipment as the area is being used to film a TV series called "Amazing Grace" (no one was filming there at this time so we didn't become movie stars).
At the end of Gap Bluff Road we had to turn left to double back a bit to get to Cliff Road, as a "secret " track down the cliff that Athena has sometimes used here on this walk in the past has now been fenced off. The detour is not very long anyway. Then to Camp Cove Beach where we were pleasantly surprised to see the sun come out briefly (as per the photos). A couiple of Lorikeets were also spotted munching on the fruit of a Port Jackson Fig tree nearby.
The track then leads us to South Head past an 1870's well-preserved cannon (placed there to keep out the Russians), and past Lady Bay Beach, where nude bathing is allowed. The beach was empty this time, hardly surprising given the weather, but we saw a little waterfall running there. After that the track becomes a loop going past a few old World War 2 gun emplacememts (empty of cannon nowadays), and the still-working 1854 Hornby Light, where we had a photostop. Yonghan also had a look inside an old searchlight shelter built in 1938 to scare the Germans away (it worked, but their ships simply went a bit further north along the Central Coast to lay their mines).
A check of the rain radar again showed another rain band arriving in about 20 minutes, which would give us just enough time to leave South Head and reach shelter at Camp Cove. Not that we really needed the radar there, as dark menacing clouds could be seen in the distance over the North Shore suburbs. So it was back to Camp Cove, passing the historic Lighthouse keeper's house, past Lady Bay (where some people were now fishing) and the 1870 cannon.
Then it was just a matter of getting to the Watsons Bay ferry wharf to await the next ferry, which came in 10 minutes. The next lot of rain arrived just as we got there. At Watson's Bay there were a few people celebrating Hallowe'en, including a lady who had put wings on her dog (see photo).
Thee ferry ride to Circular Quay was a pleasanr 35 minutes with the ferry almost empty, a nice change from the Watson's Bay buses which get crowded from Rose Bay onwards. We had relaxing discussions and I had a coffee from my thermos (still hot water) and passed around snake lollies (the only sort of snakes you can legally and safely eat in Australia!). Andy Zeyu asked if Australia is a sea-faring nation, and I said that mostly it was. He mentioned how China is generally land-centered. China is of course not alone in this; I would say that the majority of countries are land centrered too. Only those countries with extensive sea coasts like Britain, Japan, Canada, The Netherlands, the Scandinavian and Baltic countries are more sea-centred. It certainly explains why some people find the rhythm of sea tides hard to grasp if they are not used to the sea, and why some people on our walks don't understand that Figure 8 Pool is safe to access for only fairly short periods at low tide.
So it turned out to be a good and interesting walk, nearly all in daylight (which wasn't the original plan) but leaving out the cliff walks between Dover Heights and Macquarie Lighthouse due to safety concerns. They will have to await a future trip. I can understand the reluctance to come by the 6 who pulled out, and indeed I was worried about whether the walk could go ahead when I saw conditions at Bondi. Even so everyone seemed to have a good time and we didn't get too wet; we were very lucky with the rain. And by the time I got home the October Blue Moon was out!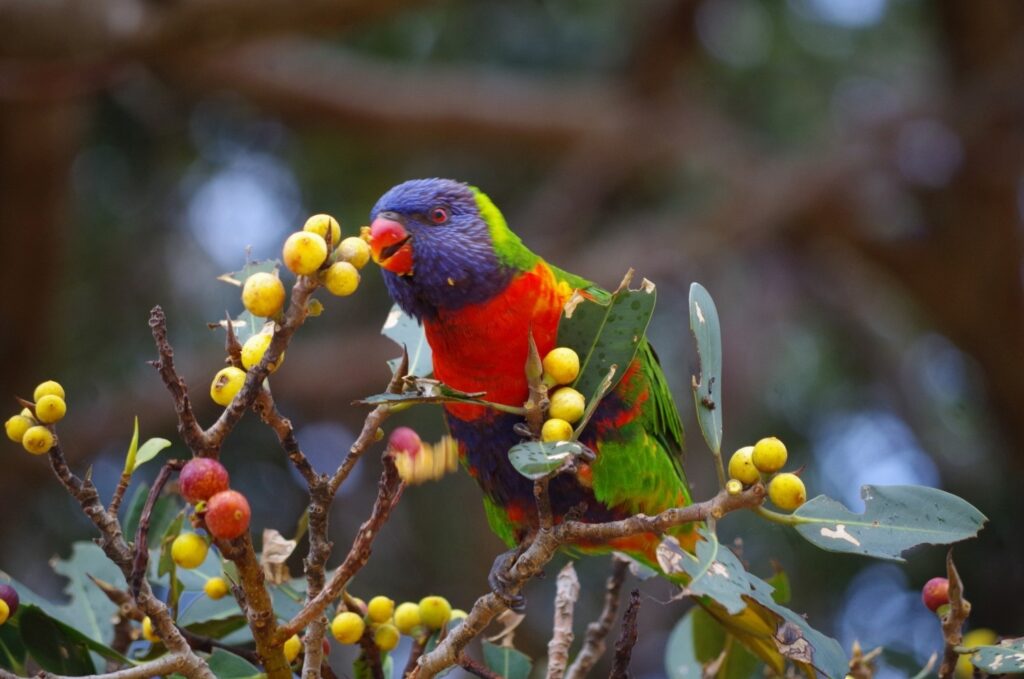 I mentioned in my Illawarra Tunnels report that a series of wet weekends might be coming up this summer due to the start of La Nina; looks like that's now happening.
Bruce Stafford.