Party: Tim Fisher, Weijing Dai, Ian Parker, Shannon Longville
Leader: Tim Fisher
Date: 20/09/2015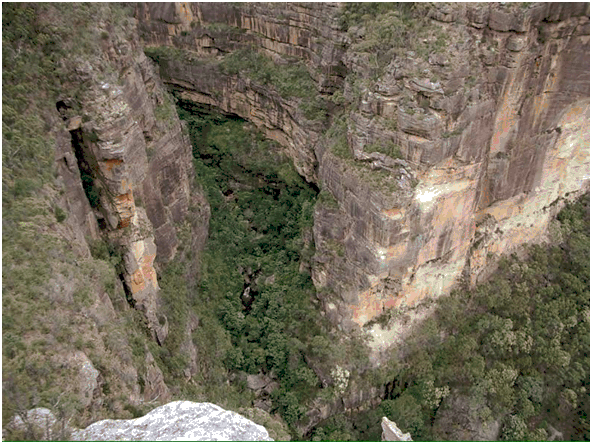 It was the first time that any of us had been to Mt Hay /  Butterbox Canyon so we could all share the excitement and anticipation of going to a place we had never been before. We had a last minute drop out so there were 4 of us instead of 5. Weijing and Shannon I'd just met for the first time, they are confident climbers which boosted my confidence. It was Shannon's first canyon (and she can be quoted at the end of the day saying "I cant believe I just did that"). Ian is new to SUBW but we has previously abseiled previously with me at Diamond Bay and a trip to Rocky Creek Canyon. Weijing had a GoPro recording for most of the trip so I am anticipating his footage very much.
I had scoped out butterbox point on a previous walking trip (the view above) and in my opinion this has to be one of the most spectacular gorges in the Grose Valley.
This canyon is by far the slipperest we have experienced yet with lots of laughs about that along the way. The water was beautiful and crisp with quite a bit of flow.
We finished off the day at an Indian restaurant in Glenbrook. All had a fantastic day, with new friendships made, thank you SUBW!
Regards, Tim